VETSCAN HDmicroscope Digital Imaging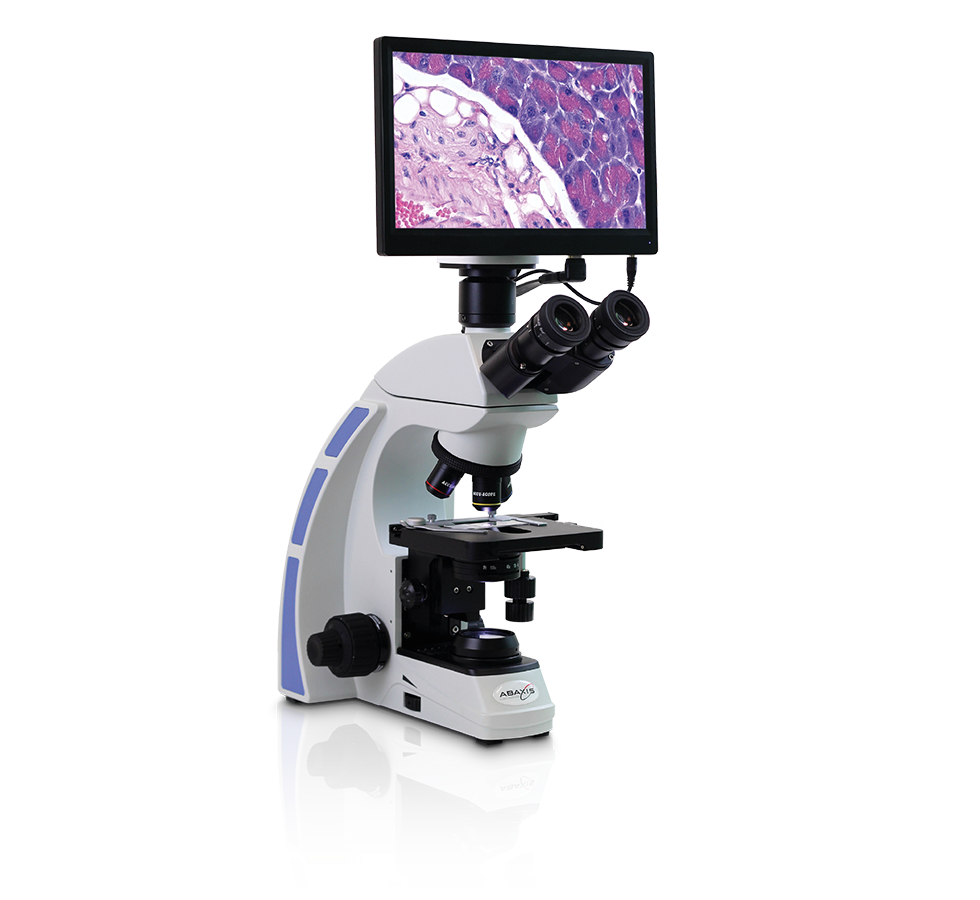 More Than Just a Microscope
The HDmicroscope is a true multi-mode microscope. This dynamic system can be used for multiple tasks in your clinic. The functions include a lab bench microscope to read all slides, a consulting and revenue generating imaging system to use for client consultations, a digital capture system to document microscopy images and import to patient files, and a real-time imaging system allowing you to have pathology consults and second opinions.
Superior Performance & Color
Built upon decades of microscopy and digital imaging experience, the HDmicroscope incorporates dual FPGA processors and unique algorithms that produce perfect color reproduction. The innovative technology of the HD camera offers Full 1080p 60fps video preview for HD output without any lag time or compression.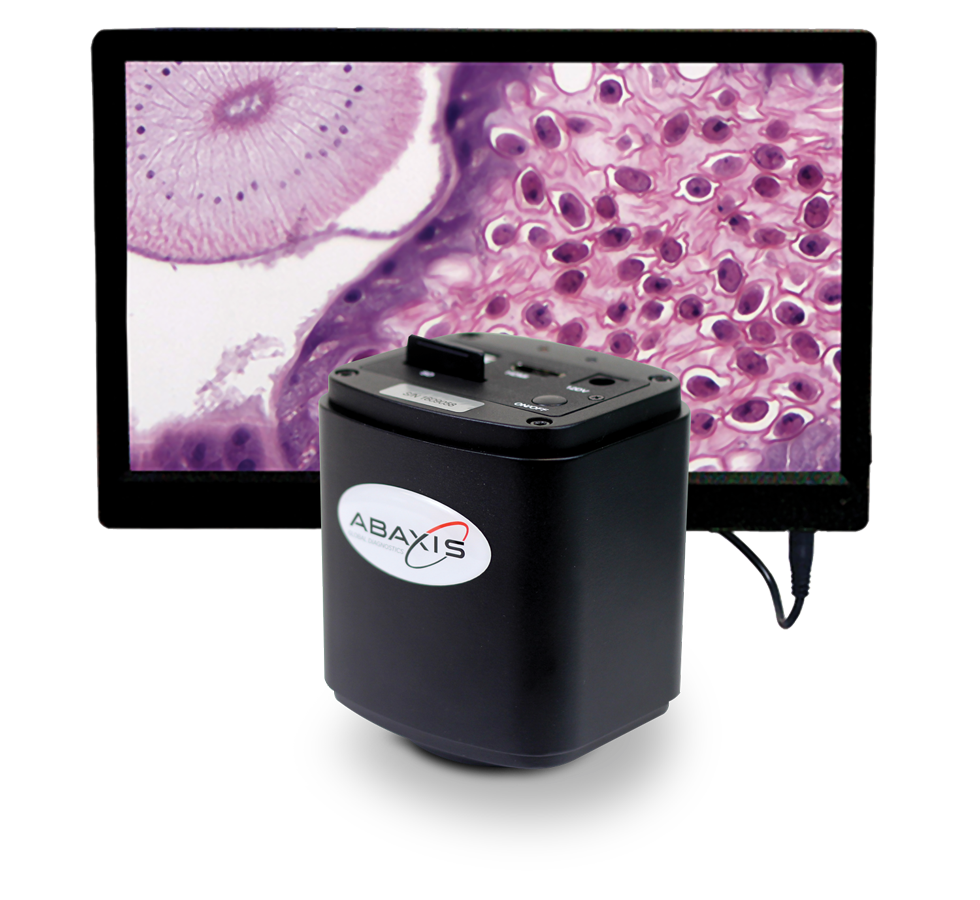 One Solution for Single Use, Teaching, and Group Presentations
Built-in Mouse Control Software for HDMI Viewing & Recording Without a Computer
The advanced design of the camera and monitor system features software inside the camera and an external HDMI port allowing users to connect directly to an HD monitor for live/real time viewing. This on-board software enables the user to control the camera with a click of the mouse, making the HDmicroscope the ideal choice for teaching, group presentations, or when a computer set-up is simply not an option.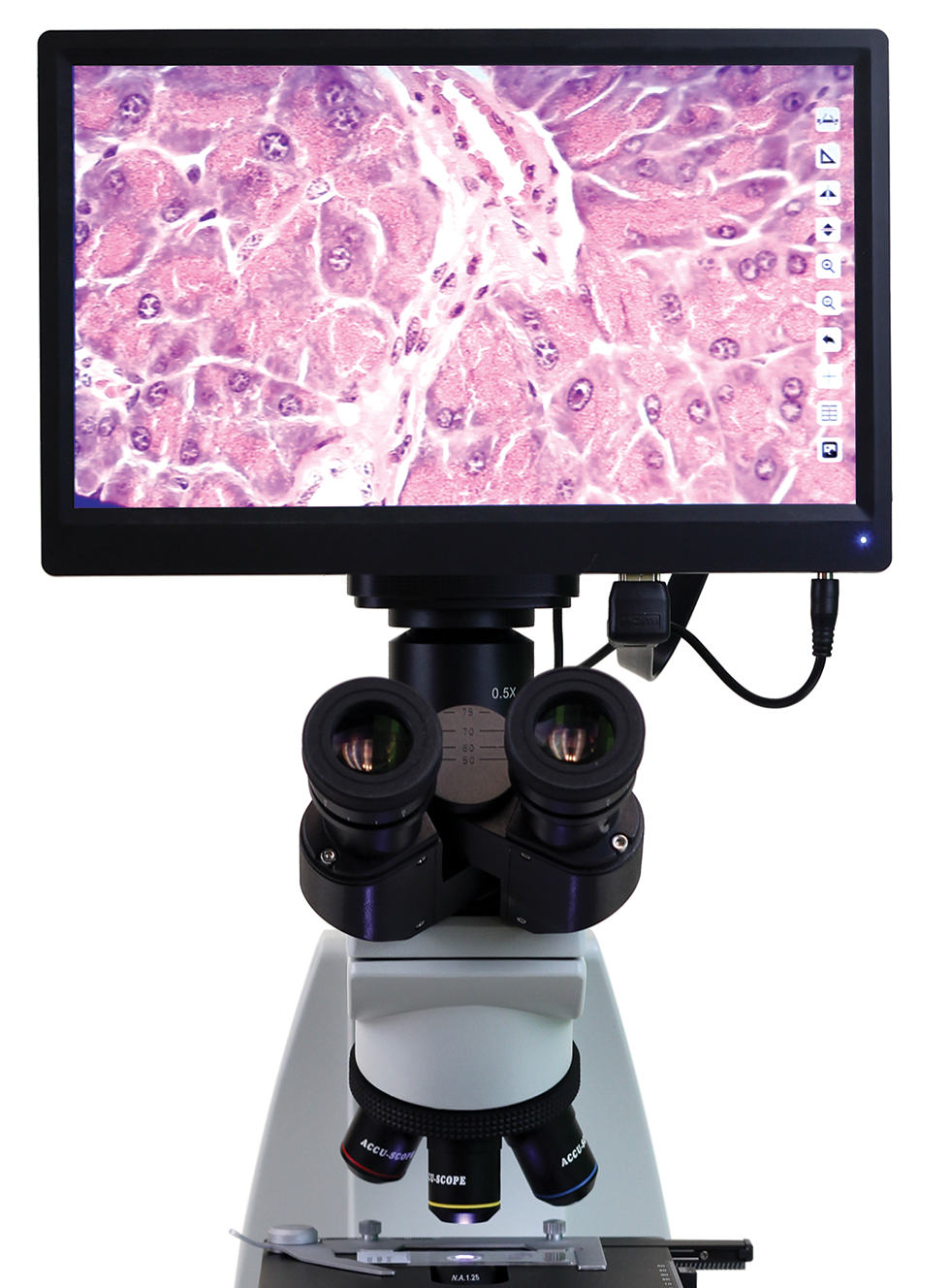 Advanced Digital Imaging Solution
The VETSCAN HDmicroscope is a true multimode microscope. This dynamic system can be used for multiple tasks in your clinic
Further Diagnostic Products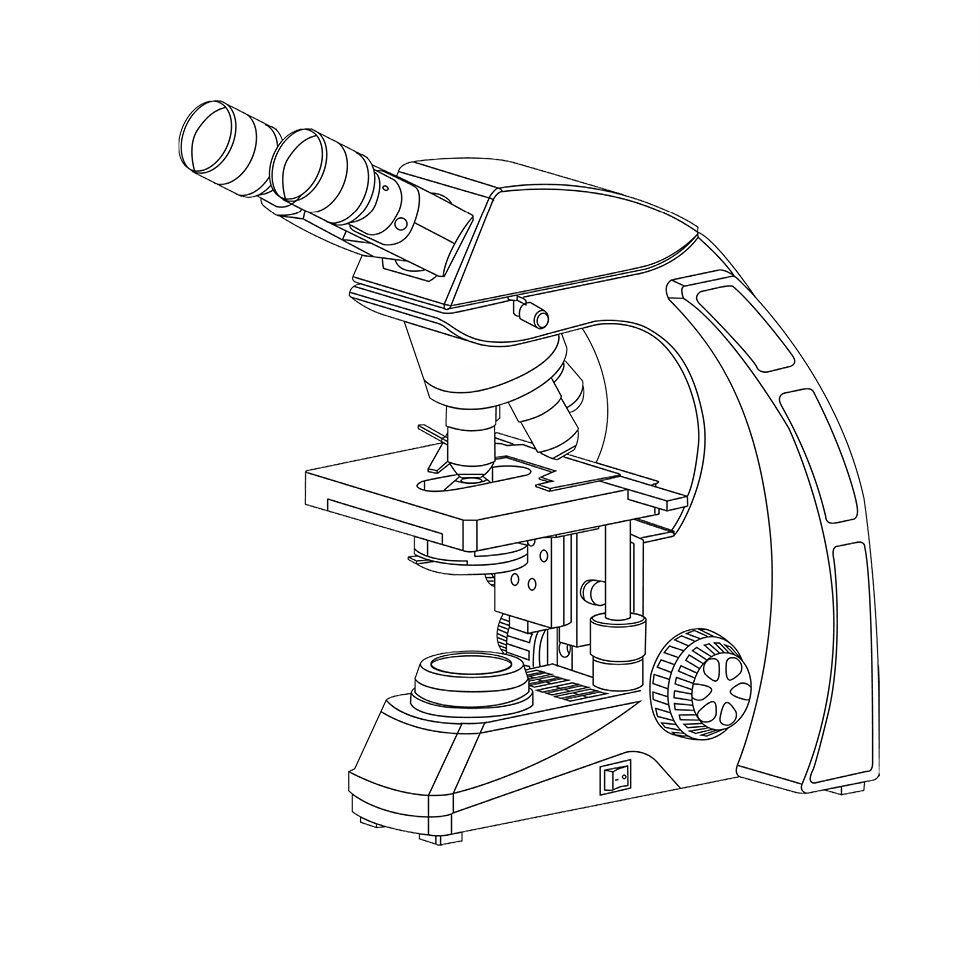 Height 60.3 cm / 23.75 in (with screen)
Width 28 cm / 11 in (with screen)
Depth 35.5 cm / 14.5 in
Trinocular design
LED illumination
Fluorescent imaging
Built-in software
Laboratory grade optics
Innovative design
Live HD video
User friendly
| | |
| --- | --- |
| Optical system | AIS E-Plan optical system |
| Head | Siedentopf binocular viewing head, inclined 30° |
| Eyepiece | PL10X/20mm diopter adjustable eyepiece, 20mm field of view |
| Nosepiece | Reversed quadruple nosepiece |
| Objective | AIS E-Plan achromat objective (4X, 10X, 40X, 100X) |
| Focusing system | Coaxial coarse & fine focusing system, with stop limit & tension adjustment. Travel range: 25mm. Fine focusing precision: 0.002mm |
| Stage | Built in low position coaxial control mechanical stage, area 140x132mm, moving range 76x50mm |
| Condenser | Built-in Koehler illuminator systems, Pre-centered. Iris diaphragm Koehler illuminator condenser and mirror optional |
| Illuminator | Universal power supply 90 ~ 240V voltage, 3W LED light with variable intensity control |
| Operation Environment | • Indoor use • Altitude: max. 2000m • Environment temperature: 5°C-40°C (41ºF109ºF) • Max. relative humidity: 80% at 31°C (88ºF), and then declined linearly. 70% at 34°C (93ºF), 60% at 37°C (99ºF), 50% at 40°C (104ºF) • Degree of pollution: 2 (refer to IEC664) |
Do you have any further questions? Please email VETSCAN Customer Service at customerservice.SSA@zoetis.com
Further Diagnostic Products

You are leaving the country website to access another site in the group.
Regulatory constraints and medical practices vary from country to country. Consequently, the information provided on the site in which you enter may not be suitable for use in your country.